Asian teachers trained in USA
Every year, Asian schools will send teachers to the US for training. Asian teachers will participate into the American classroom and communicate with local students, as well as explore the differences between China and west. Meanwhile, this training program has great significance to promote Chinese modern educational mode. 
Asian teachers in U.S.—Academic training and communicating with local U.S. Teachers.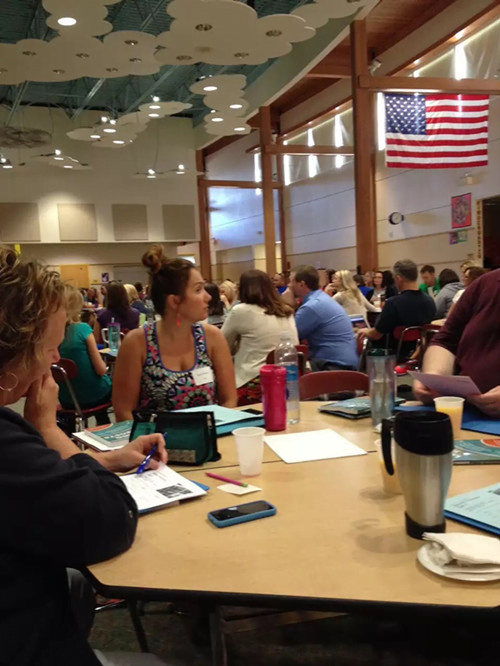 American Summer Training
(1)Communications between Chinese and American academic staffs during the summer school. The summer school took place during summer holiday in 2015, bothe students and teachers had a high level communication with U.S. academic staffs.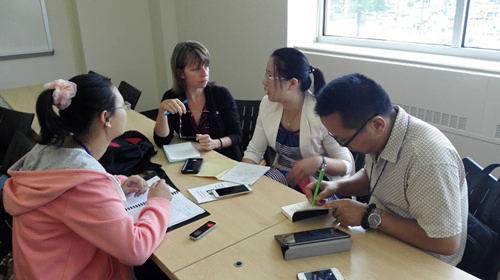 (2)Communications could happen at any time – also possible at lunchtime!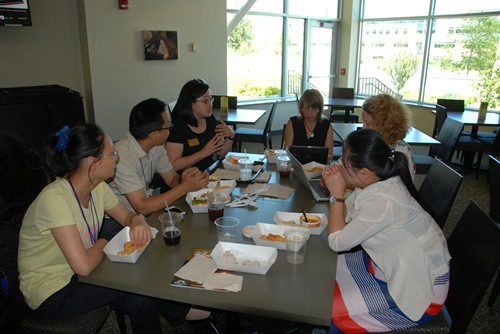 (3)The teacher Mrs Zhao from Jiyang High School is in the class,observing the American education.